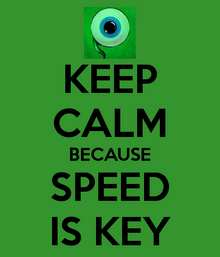 Jacksepticeye has many quotes, but here are his most used or favourite ones!
"Top of the mornin' to ya laddies, my name is Jacksepticeye and welcome to [Game name]! " (Intro)
"Hello! All you beautiful people, my name is Jacksepticeye." (Old intro)
"Hey hey guys, what is going on? I am back for another_____." (First intro)
"Well that does it for this episode of [game]!/Well I'm going to leave this episode here! If you liked it, punch that like button in the face, LIKE A BOSS! And, high fives all around! (does two high fives in the air while making high five sounds). But thank you guys and I will see all you dudes... IN THE NEXT VIDEOOO!" (Outro)​
"Move ye ball bastards!"
"Someone take the glitter away from Felix!.....that's like having to deal with a four year old child!" (In PewDiePie's Cringemas video)
"My name is Connor, I'm the android sent by Cyberlife" (whenever he plays as Connor in the Detroit Become Human playthrough)
"I love it to bits" (whenever he plays/revisits a game he enjoys.)
"LIKE A BOSS!"
"Kill him. KILL HIM!!"
"Ankles! All Broken!" (When he crashes in Skate 3)
"You ungrateful b*stard!"
"Any form of criticism." (Directed at Billy) 
"SCREW YOU BILLY!!" (When Billy dies, gets injured, or Billy kills him)(At random times when Billy is seen) 
"Speeeed is keeeey!" (In Happy Wheels, Turbo Dismount and Skate 3 and in every game where speed is related)
"OH HI EUNICE!!!...... I LOVE YOU" (In Bully, whenever the female character "Eunice" passes by)
''Calm your tits [Name of a character/person]!'' (Whenever someone is in panic, even if it's a male)
"GO BILLY GO!!!" (When he does a level where speed is needed in Happy Wheels)
"It's/Is too far. (When he fails at a spikefall in Happy Wheels)
"NOTHING STOPS....THE SQUATCH!!!!" (When he uses the "Sasquatch" in Turbo Dismount)
"OWWWWW PINK LIGHTNING" (When he uses the pink tricycle in Turbo Dismount)
"YOLO B****ES!" (When he does something reckless)
"Blasphemy, of the highest order!" (When he makes a mistake)
"Thread the needle!" (When he attempts something that requires precision)
"When in doubt, Segway Steve!" (When he is doing a spikefall with Segway Steve in Happy Wheels)
"LOOK AWAY CHILDREN!!! (Covers web cam)" (When he sees something that is inappropriate for kids)
"GOOO JACKY BOY!!!" (When he starts a level with Mr. Dismount in Turbo Dismount)
"Flips for days!" (When Jack sees a character (in any game) doing flips)
"F***A YOU, GAME!" (When he has either outsmarted a game or when he is angered at a game)
"I DON'T WANT YOUR COOKIES!" (Whenever there is a creepy girl in a game)
"And a hop, and a skip, and away we go!" (in Happy wheels, usually when using Pogo Pete or Segway Steve)
"F*** IT!" (When he fails at something)
"Look at this sexy beast!" (Usually in Kerbal Space Program, when he creates something he labels as beautiful/majestic)
"Hey Ma!... Ma!! (says what is happening while pointing finger at screen)! 'S awesome...! (When he sees/does something crazy going on in game)
"TWISTY NIPPLE FRESHNESS!/TWISTY FRESH NIPPLES!/MY NIPPLES ARE SO FRESH RIGHT NOW!" (When he is excited about something)
"BALLS? I LOVE BALLS!" (When something mentions balls or when he does anything involving balls (As in circles))
"Limber, loose, RUBBER GOOSE!" (In Happy Wheels in a level where you have to move a lot, such as ball falls and jet falls)
"Slinky dink!" (When he does a Slinky-like motion in any sort of game)
"STEEEEVE" (In Happy Wheels when Segway Steve he fails a spikefall)
"+1 BICEPS" (whenever strength is involved)
"'TICKY BOMB!" (When he is playing Grand Theft Auto V and throws a Sticky Bomb)
"WHAT?" (When he is surprised or shocked)
"DON'T YOU DARE WINK AT ME!!" (Said when Evie winks at him)
"SICK TRICKS BETTY!" (Skate 3)
"There are 2 types of people, those who like pineapple pizza, and those who are wrong" (Said at Pax South/East 2017)
"Heeey Reefies" (whenever he spots the alien creature Reefbacks in Subnautica)
"Honey, I'm trash" (used in House Flipper)
"GLORY GREATEST!" and "GLORY TO ARSTOZKA!" (Papers, Please)
"Off roading b*tches!" (whenever he rides a vehicle in-game and goes off track)
"Positive Mental Attitude/PMA" (Jack's 2018 motto)
Jack also uses the word "formidable" in normal vocabulary.